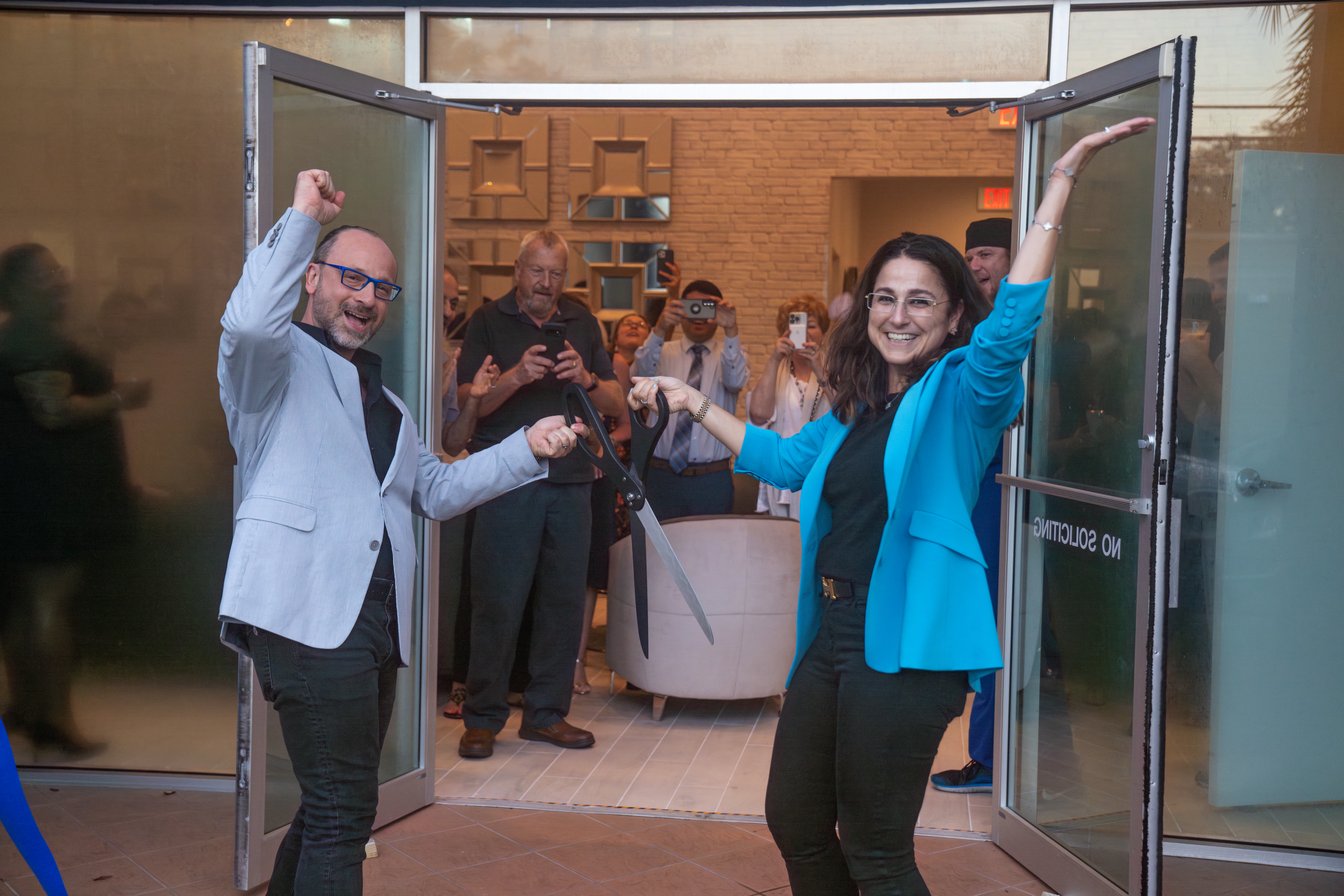 Celebrating a Milestone: Lyracore Pulmonary Health's Grand Opening at Their New Location
We were proud to mark the occasion of the grand opening of our new South Tampa location with a ribbon-cutting ceremony on September 14, 2023! The event was a resounding success, attended by a diverse array of healthcare professionals, community members, and distinguished guests.

A Space Redefined:
We are deeply committed to patient care and a seamless, white-glove experience for our patients and our families. Conveniently located in South Tampa, our new Lyracore office boasts a spacious, state-of-the-art facility with private parking. This expansion not only reflects our commitment to providing top-tier pulmonary care but also ensures convenient access for patients and referring providers alike.
Acknowledging the Visionaries:
A heartfelt thank you goes to McKinlay Rose Interiors, whose impeccable design expertise transformed the space into a welcoming environment that harmonizes aesthetics with functionality. Their meticulous attention to detail truly shines through, creating an atmosphere conducive to healing and well-being.
Handy Works PSI, the general contractor for the project, executed the renovation with exceptional skill and efficiency. Their dedication to quality craftsmanship and timely completion is evident in every corner of the new office.
The success of the grand opening would not have been possible without the vision and hard work of McKinlay Rose Interiors and Handy Works PSI. Their contributions have been instrumental in bringing this project to fruition, and their commitment to excellence deserves our recognition.
A Purposeful Gathering:
The event served multiple purposes, encapsulating the excitement of launching a new practice, celebrating the expanse of their new space, and providing an opportunity for attendees to meet and greet with the Lyracore team. The highlight of the day, however, was the guided tour of the new facility, which allowed referring providers to gain firsthand insight into the advanced resources and capabilities now available.
A Grateful Turnout:
The grand opening drew an impressive turnout, with numerous esteemed guests and healthcare professionals in attendance. The presence of renowned practitioners, community leaders, and loyal patients underscored the significance of this milestone for our practice.
Dr. Alexandre Furman, founder of Lyracore remarked on the event, "As Lyracore embarks on this new chapter, we do so with a renewed commitment to excellence in pulmonary care. Our expanded facility is a testament to our dedication to providing the highest standard of healthcare to our patients and serving as a valuable resource for referring providers."
With this new location, Lyracore Pulmonary Health is poised to continue our legacy of exceptional care and make a positive impact on the lives of our patients and the community at large. Congratulations, Lyracore, on this exciting new chapter!