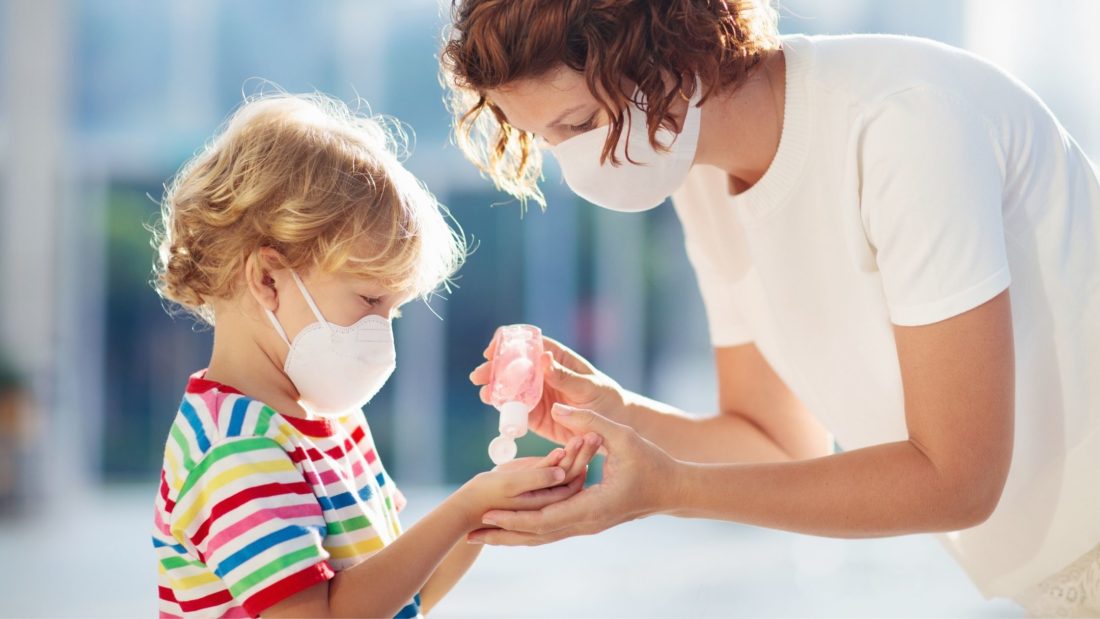 October 30, 2020
In
COVID
Coronavirus + COVID-19 Q&A With Dr. Furman of Lyracore Health Alliance: Part 3, Exposure Prevention
Welcome to Part 3 of our multi-part Q&A with Dr. Alexandre Furman, a highly-experienced pulmonary specialist and founder of Lyracore Health Alliance. Dr. Furman has been immersed in the coronavirus pandemic since the onset and took the time to answer some common questions, giving a deeper insight into coronavirus, how it spreads, and how we can protect ourselves. 

In this blog series, Dr. Furman will help explain what this virus is, what it does, what are the known complications of the infection, recent evidence, and research-based available treatments, as well as discussions of differences of immediate effects of the virus versus "early-late" complications and late complications of the viral infection, as well as possible roads to recovery.
If you haven't already, don't miss Part 1 and Part 2.
Please note that information and research rapidly change as we gain more experience with this virus and, while we endeavor to keep the information on this page up-to-date, the current content is based on what was known in September of 2020. Any and all of the following information is based on available published scientific research as well as general publications in regards to this novel virus. 
How can I prevent exposure?
A few concepts and techniques have been proposed and enacted to promote a faster grasp of control of infection. These include but not limited to 
Social distancing

Personal spread prophylaxis (masking)

Enhanced hygiene methods 

Surface exposure awareness.
Social Distancing
This concept and technique is aimed at separating individuals engaged in some form of social co-interaction and introducing an increase in the physical distance between interacting individuals to approximately 6 feet (or 2 meters) in every direction. 
This limits physical contact between possibly infected individuals that are presumably without symptoms of the disease and the rest of the population who are engaged with them in a social activity that's in relatively close proximity.
The scientific basis for this principle can be found in Evaluating the Effectiveness of Social Distancing article from August 2020's Emergency Infectious Diseases.
Personal Spread Prophylaxis (Masking)
Masking works incredibly well, primarily for protecting other individuals from oneself and especially in a case where one person is infected and not aware due to lack of symptoms.
Face coverings (including cloth and surgical masks) are highly effective at blocking infected droplets from exiting the mouth or nose. A scientific study that demonstrates this principle can be found here.
In the case of concern of droplets traveling farther than 6 feet or of airborne spread of the virus, wearing a mask is extremely effective in preventing both. 
There is now additional scientific evidence that wearing a mask also provides some level of protection to the wearer as well. 
Finally, as I am not aware of credible scientific evidence suggesting that masks are harmful to breathing, universal masking is a win-win for the prevention of COVID-19 infection spread and thus an excellent way to curb the pandemic. 
Enhanced Hygiene Methods
Anyone may become infected when they touch a surface that has virus particles on it and then touches their own mouth, nose, or eyes. Frequent and enhanced hand hygiene is one of the best weapons in the war between human and contagious diseases. 
The following are tested and proven methods to assist in our plight concur the pandemic:
Wash your hands frequently with soap and water, scrubbing for at least 20 seconds, or use an alcohol-based hand sanitizer.

Don't touch your face. This one requires continuous conscious effort since an average person touches their face about 23 times per hour! Nearly 50% of the time, they're touching their mouth, eyes, or nose — the same mucosal surfaces that COVID-19 prefers to use as the entrance to the human body.

Cover coughs and sneezes with the inside of your elbow or upper arm. 

Avoid usual greeting gestures and comradery expressions such as handshakes, fist bumps, elbow bumps, hugs, and high-fives. 

And almost, most importantly, stay home if you are feeling sick, and seek appropriate medical guidance. Our team can help schedule an interactive televisit with one of our qualified medical providers quickly and safely from the comfort of your own home. 
Surface Exposure Awareness
This principle refers to the fact that any surface around us, from pens and paper, to steering wheels and gas tank covers, to window sills and doorknobs, to toilet seats and sink levers, as well as many others, are all potential carriers of disease and should be considered and treated as "infected" unless cleaned properly with an approved virucidal solution within a reasonable period of time. 
Since we're not usually able to witness the actual act of cleaning of such surfaces, unless personally performed, all surface contact should be followed by all the enhanced hygiene methods listed above.
We're Here To Help
If you suffer from a preexisting pulmonary condition, such as allergies, asthma or COPD, please reach out to our office to learn how we can help address your symptoms and create a plan. Stress and anxiety are normal in the face of a global pandemic, but you aren't alone – we are here to help. To schedule an appointment with our qualified medical providers, including telemedicine appointments, please click here.